Soca river trip
Natural attractions within one day!
Slovenia's Soca River is perceived to be one of the most picturesque in all of Europe. The Soca River Valley is known as the "Emerald Beauty", and the visitors who set foot in this area, have always confirmed this description. The river is so beautiful with its emerald green water and surrounding mountains that you can sit by the riverside for hours and be content. In fact, the river's uncanny beauty and consistent color have inspired many famous and classic Slovenian poems. 
 
Activity program
After breakfast drive to Vršič: the highest mountain pass in Slovenia - 1611m. Magnificent view on the high mountains of Julian Alps, and you will see the natural sight - Ajdovska girl face in the mountain wall.
On the way back you'll visit Soča rive spring and ethno museum in Trenta, Triglav national park. In Kobarid we'll visit italian charnel house (view point on the valley of Emerald beauty – Soča river). Walk to one of the most beautifull waterfalls fallows (45 min.) – waterfall Kozjak.
We will conclude the day with visit to the cheese production musem with degustation of milk products. Return to Tolmin.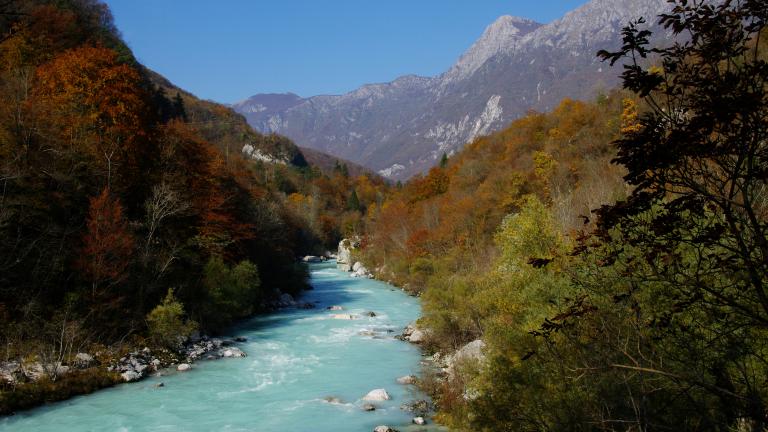 What to expect
adrenaline

adventure in nature

driving

fun & joy

interesting sights

local food tasting

sightseeing

trip
What is included
Transfer, guding, cheese degustation
Price
95€ per person (2 prs.), 65€ per person (4 prs.)