Hiking in the Valley of Tolminka
Pastures, tradition and memories inside one Valley.
Drive to Polog pasture, where cows graze and exellent cheese and curd are produced...
We will take a walk to the spring of Tolminka river. The valley was affected by earthquakes the events of the period between the two great wars. You can access the mountain pasture on foot or by bicycle. The route from Polog to the Tolminka Spring will take you 45 minutes. You can go back on the same path or make a loop walk over the Prodi plateau.
At Javorca, which is 20 minutes away from Polog, there is a peculiar Church of the Holy Spirit built by the Austro- Hungarian Army to commemorate the soldiers of different nationalities who lost their lives during the First World War. The interior part of church walls is written all over with the names of the dead. Moreover, their names are also engraved in the wooden sheets of the church anali.
Level of demand: easy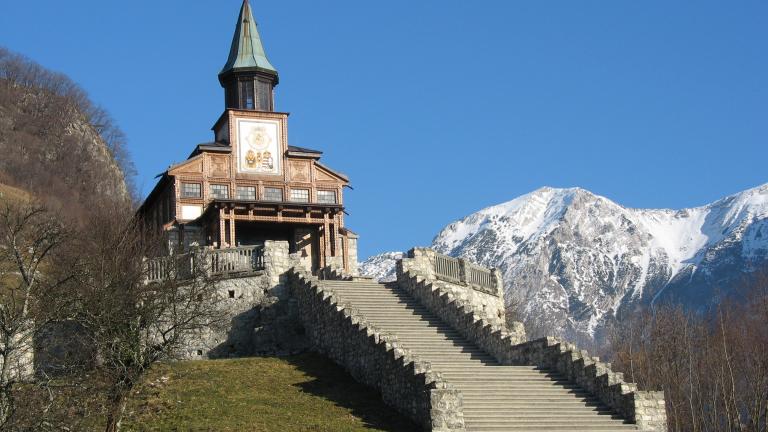 What to expect
adventure in nature

driving

fun & joy

interesting sights

tradition and local habits

trip
What you need
Sport shoes and sport equipment.
What is included
Transportation, guidance
Price
38 € per person (min. 4 prs)