House is avialable for max. 6 persons. Fully equiped.
The suite is fully equipped (kitchen, air conditioning, TV, hi-fi, patio, garage, a large space for picnics and sports etc.). Breakfast and bike rental on demand.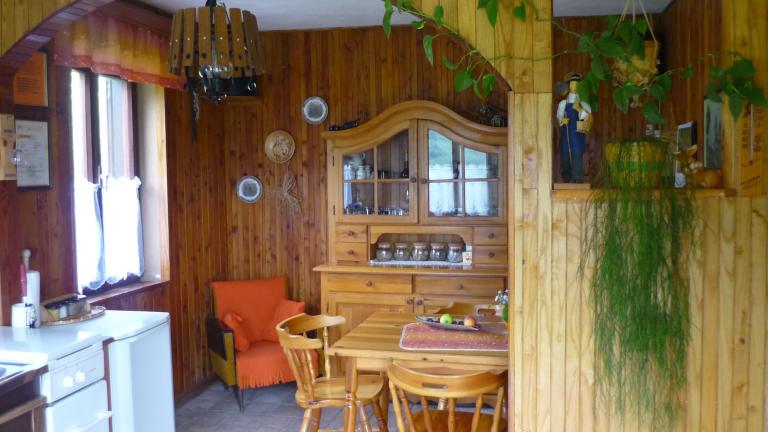 About us
House is located above village Dreznica, on nice location with great view. The Drežnica area lies under the Mountain Krn, surrounded by continuous range of mountains and hills. Sunny hills, once pastures and meadows, embrace villages. Numerous waterfalls and stream decends names it "land of living water"... The area is an excellent starting point for hikers, mountaineers, paragliders and cyclists. There is also a range of interesting things for history lovers and lovers of ethnology to see as well.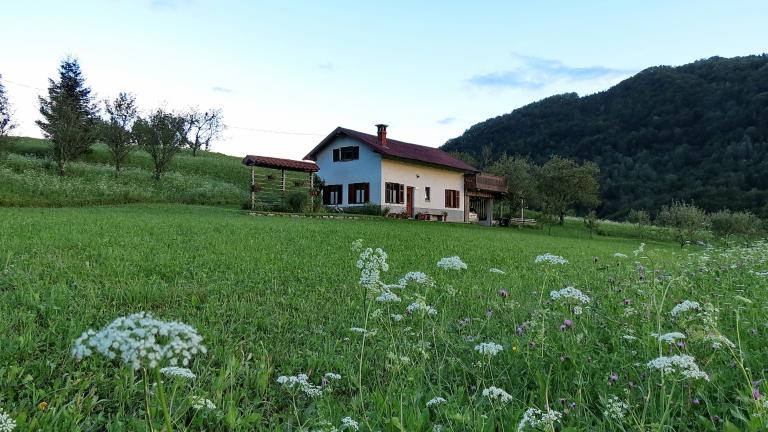 Additional costs
TOURIST TAX 1,01€/PERSON/DAY
Distance to
Town center: 0.3 km
Store - market: 0.3 km
Restaurant: 0.3 km
Bar: 0.3 km
Included
Bathroom
Kitchen
Terrace
Wi-fi internet
We love pets
TV
Garage
Booking